Who We Are
(Based on data from a total of 336 clients served between April 1, 2015 – March 31, 2016)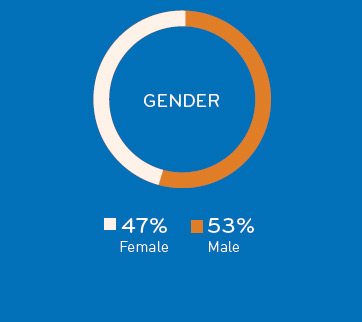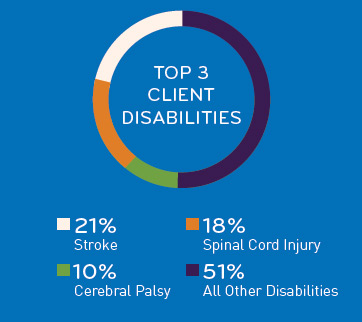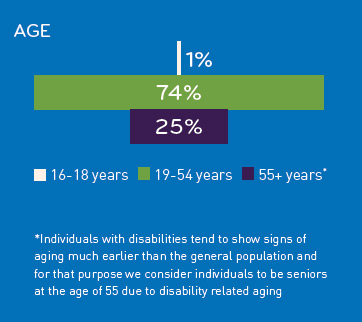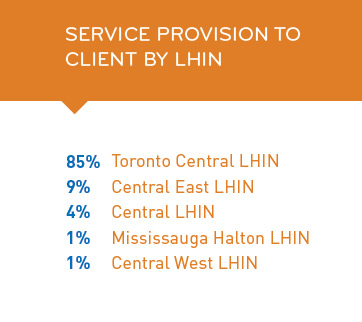 The typical client at Bellwoods
Male over the age of 55 years. Stroke was the most common disabling condition and the majority of clients have been receiving services for more than one year and living in the TC LHIN.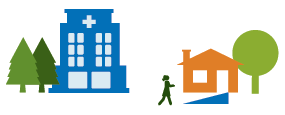 Bellwoods Service Delivery Outcomes 2015-16
36% more Supportive Housing clients served compared to Multi-Sector Service Accountability Agreement (M-SAA) target
65% more Attendant Outreach and Mobile Independent Living Education (MILE) Program clients served compared to M-SAA target
26,124 resident days achieved
67,659 hours of service provided
125 clients served by Bellwoods' MILE Program
112 clients or 60% of new clients were ALC or at-risk of ALC who transitioned from hospital to Bellwoods
The sources of new clients include:
(Based on data from 186 new clients served between April 1, 2015 – March 31, 2016)
Rehab & Acute Care Hospital 68%
Project Information Centre (PIC) 5% **
Toronto Central CCAC 4% ***
Long Term Care Home 2%
Other 20%
**PIC is the centralized point of access for individuals with physical disabilities applying for Attendant Services in Toronto and York Region. With a single application, applicants can apply through PIC to a variety of projects and programs listed in the PIC Directory including supportive housing, attendant outreach services and transitional and life skills program.
***Sudbury II and Deauville are specialized program partnerships with the TC CCAC and all referrals are through the TC CCAC. Most often the TC CCAC is sourcing clients who are in hospital, and are ALC or at risk of becoming ALC and therefore have been sourced from hospitals.
Financial Outcomes
Spent for Capital Expenditures
New assess retained in equity
Compliance with all TC LHIN M-SAA performance targets