Donate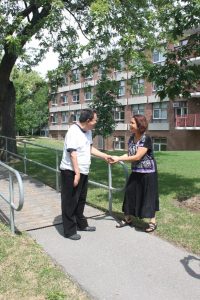 Now you can give the gift of Independent Living with a donation to Bellwoods. Your gift will benefit our efforts to support Independent Living and improve the quality of life of those we serve. 
Our Charity Registration is #10807 0665 RR 0001
To make a charitable donation, you can: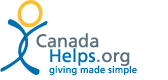 Support Bellwoods Today! 
Bellwoods Bridging the Gap Fund (BTGF)
The Bridging the Gap Fund is intended to 'Bridge the Gap' for some of Bellwoods' most vulnerable clients by providing small amounts of funding to help cover costs for essential services and supplies, where they are experiencing brief periods of greater financial hardship. Many of Bellwoods' clients have very limited incomes and are sometimes forced to make difficult decisions when it comes to accessing essential goods and services or covering costs for special items. 
The BTGF is available to all Bellwoods clients who may require some support when experiencing brief periods of greater financial hardship. The Fund is intended to be used to "Bridge the Gap" by helping with emergency needs and/or covering costs related to unusual expenses that cannot be funded through any other process.
A short application form must be completed by clients and/or a member of the Bellwoods staff. Applications should be submitted to the Bridging the Gap Coordinator, Anna Yip. For more information, please contact: 
Anna Yip
Bridging the Gap Coordinator
Bellwoods Centres for Community Living Inc.
3 Concorde Gate, Suite 200
Toronto, ON M3C 3N7
T: (416) 447-1168  |  E: ayip@bcclsp.org