Donate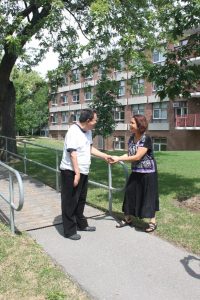 Bellwoods relies on the generosity of donors and is grateful for their support.
Please donate! To make a charitable donation, you can: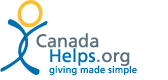 A Special Thanks To…
Peter B.G. Ferguson
A Legacy Inspired by Generosity: Thank you Peter!
Bellwoods is the recipient of a gift-in-kind from the late Peter B.G. Ferguson (1928- 2011) and his family. Peter's personal philosophy of living independently and with dignity has resonated with his life and is also congruent to the philosophy of Bellwoods. Peter had polio in 1947 at the age of 19 years, and spent his subsequent years as a wheelchair user. He was the President of a construction and real estate development company based in Mississauga, Ontario which built and owned projects spanning Canada and the United States.
Peter was always an advocate for those with physical disabilities, encouraging architects and contractors to adjust their attitudes and plans for buildings to become more accessible. He lived independently on his own until the age of 81, when he moved to a seniors' residence. Peter passed away one year later at the age of 82. Throughout the years, Peter has been actively involved as a board member of Spinal Cord Injury Ontario (formerly the Canadian Paraplegic Association Ontario) and the March of Dimes Canada (formerly the Ontario March of Dimes).
He has also been generous in his contributions to various charities. Bellwoods would like to acknowledge and thank Peter and his family, for their generous gift-in-kind of various items including a van, lift, electric bed, and other equipment totaling a value of over $40,000. Peter's generous gifts will be used by the clients of Bellwoods and they will further the mission and legacy Peter would have strongly supported–independent living for those with physical disabilities.