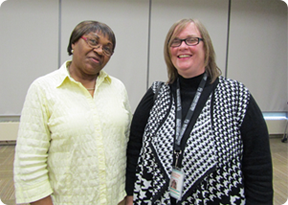 Attendant Outreach Services is one of Bellwoods' Independent Living Programs (ILP). Attendant Outreach (AO) provides a creative way of delivering services to individuals living in the community helping with physical care needs and light homemaking.
The goal of AO services is to support individuals with physical care needs to allow them to continue to live as independently as possible in their own homes throughout the city. AO provides personal support services to individuals in their home, school or place of employment. AO services include help with personal support, light housekeeping services and independent living supports. Services are non-medical.
Flexibility is a key to the success of the booking system for support services provided to AO clients. The scheduling system attempts to accommodate changing needs and lifestyles of clients and allows staff to maximize available time to assist clients.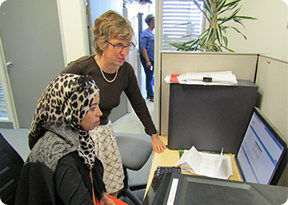 In keeping with the philosophy of IL, clients direct their own services by instructing staff in the specific services to be provided. Offering of AO is usually based on the geographic location of client. Geographic clustering of clients improves effectiveness in service provision. However, if an applicant has high needs and is outside a clustered area service offers will be made based on priority status. Each client signs a Service Agreement and completes an annual Client Service Plan that helps to define the terms under which service is to be provided. All clients of Bellwoods Attendant Outreach, are eligible to apply for Bellwoods' Mobile Independent Living Education (MILE) program. Read more information about Attendant Outreach Services (PDF).
Frequently Asked Questions
What is the application process for Attendant Outreach Services?

Interested individuals, in collaboration with their care providers if available, need to complete an Attendant Service Application Centre (ASAC) application. This is sent directly to the Centre for Independent Living in Toronto (CILT) who will process this application.

Bellwoods is one of six organizations who work together to assess applicants applying for personal support services who live in the city of Toronto. The assessment process is standardized, and once the assessment process has been completed, eligible applicants are placed on a waiting list until a service provider with available service hours can meet their service requirements.

The assessment process at Bellwoods Outreach takes approximately 1.5 hours and involves completion of the InterRAI-Community Health Assessment and Functional Supplement. Client hours are assigned on the basis of need, as determined by assessment outcomes.

Applicants must require assistance with activities of daily living in order to be considered eligible for attendant outreach services, (i.e. bathing, meal preparation), and applicants who require homemaking assistance only are not eligible to receive attendant outreach services.

Applicants must be able to direct their own services. Applicants who may not currently be able to self-direct but who have the potential of learning how to self-direct may be eligible to receive Attendant Outreach services.
How long can I expect to wait to receive Attendant Outreach Services?

There is a waitlist for services. Priority is currently being given to applicants who:
1. Is in, attempting to leave, or has left an abusive situation
2. Is being discharged from an institutional setting, or is at risk of institutional or facility placement if the applicant does not have attendant services
3. If the personal support system is failing or absent (e.g. living alone or with dependent children / aging parents)
4. If the applicant requires attendant services to attend school or to maintain employment or
5. If safety is a risk due to lack of services
What services can I expect to receive from Bellwoods Outreach?

Bellwoods Outreach clients will receive services provided by personal support workers, including bathing, feeding, dressing, toileting, bowel and bladder routines, feeding, transfers and lifting by mechanical lifts, medication management, meal preparation and clean up, and laundry.
How much support can I expect to receive from Attendant Outreach Services?

Client hours are assigned on the basis of need, as determined by assessment outcomes. Outreach clients can receive up to 90 hours per month of personal support services.
Will the Support Service Worker (SSW) assist with medication?


Clients and/or their families are responsible for ordering, delivery and administration of medications. Support Service Workers (SSWs) will provide medication reminders and under direction of client, assist with taking medications if medications are contained in a blister pack.
Are medical services provided by Bellwoods?


Bellwoods does not provide medical services. All medical services are obtained by the client and /or their family through external sources such as their family physician, Community Care Access Centre (CCAC) and outpatient clinics.
Are there costs associated with Attendant Outreach Services?

Bellwoods Personal Support Services are covered by the Ministry of Health (OHIP).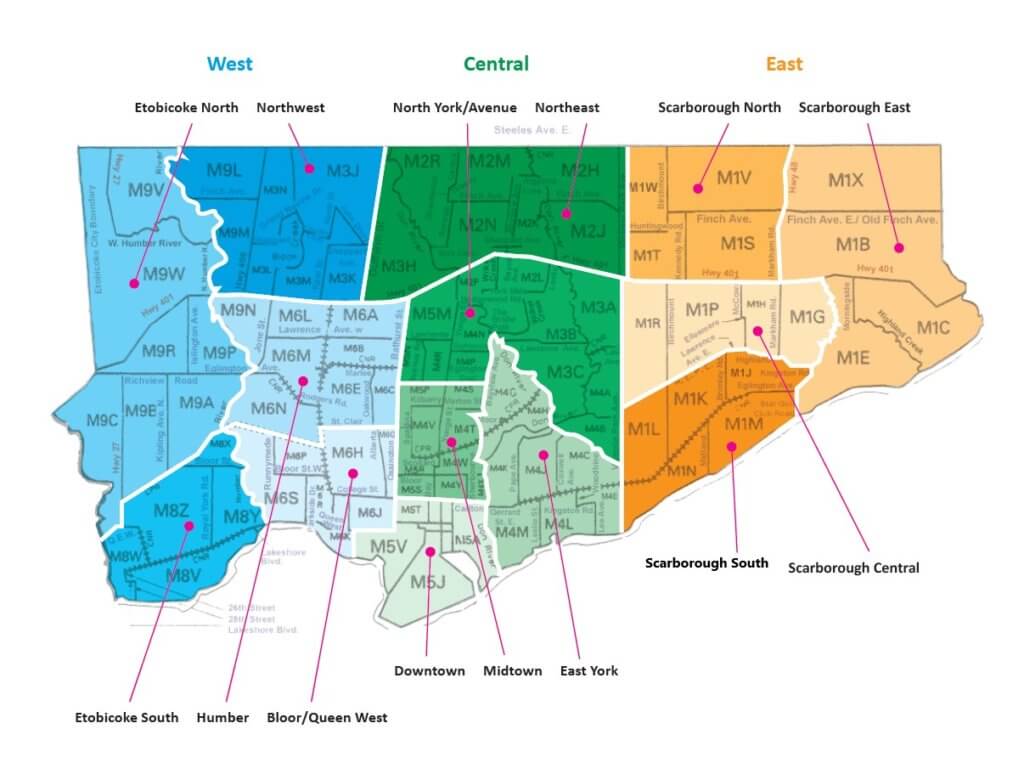 Additional information is available by contacting us at:
Bellwoods Attendant Outreach (AO) Services
3 Concorde Gate, Suite 200
Toronto, Ontario, M3C 3N7
Telephone: (416) 696-9663
Fax: (416) 696-9481
E-mail: admin@bellwoodscentres.org