Bellwoods is excited to announce that it has been selected as the winner of the Ontario Non-Profit Housing Association (ONPHA) Award for Excellence at a special ceremony that took place at the 2018 ONPHA Conference and Trade Show held at the Sheraton Centre Toronto on October 26, 2018. The award recognizes a non-profit housing provider that responds to tenant or community needs with imagination, dedication and insight.
You can visit ONPHA's website for more information regarding the Award for Excellence (https://onpha.on.ca/Content/Membership/Awards/Award_for_Excellence.aspx) or see pdf for ONPHA's news release.
We also want to share with you a video (https://www.youtube.com/watch?v=AK7jpIrolLk) that was created to celebrate and showcase our organization as the 2018 Award for Excellence winner.
We are very excited to have won this award as this recognition enables Bellwoods to further showcase it's ground-breaking work in developing Independent Living solutions that respond to changing needs and demands and to profile them to new audiences.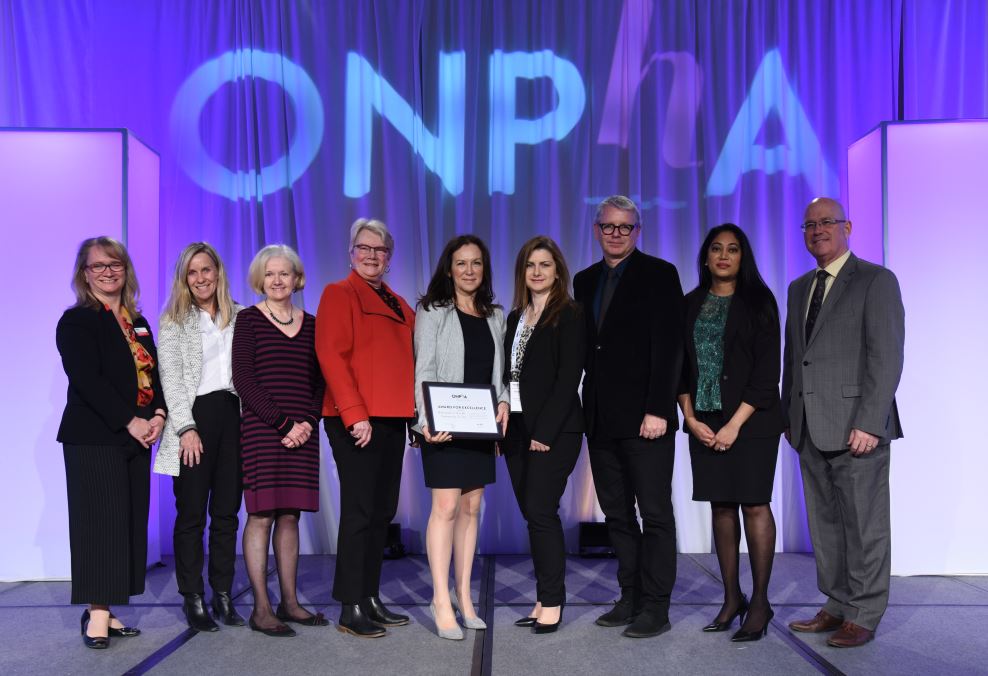 From left to right:
Marlene Coffey – Executive Director, ONPHA; Susan Andrew – Vice President, Client Services, Bellwoods; Harriet Jamieson – Director, Transitional Programs, Bellwoods; Heather Brien – Bellwoods Board Chair; Lori Holloway – CEO, Bellwoods; Viola Bardhoshi – from MCI on behalf of the award sponsor Prentice Yates & Clark; Adam Vaughan, MP (Spadina Fort-York) and Parliamentary Secretary to the Minister of Families, Children and Social Development; Ami Patel – President, ONPHA; and Steve Clark – Minister of Municipal Affairs and Housing
Thank you to all our staff, clients, service partners and especially our housing providers. This would not have been possible without your support and dedication.
For inquiries please contact:
Anna Yip, Communications Support Coordinator
ayip@bcclsp.org