Celebrating Over 55 Years of Dedicated Service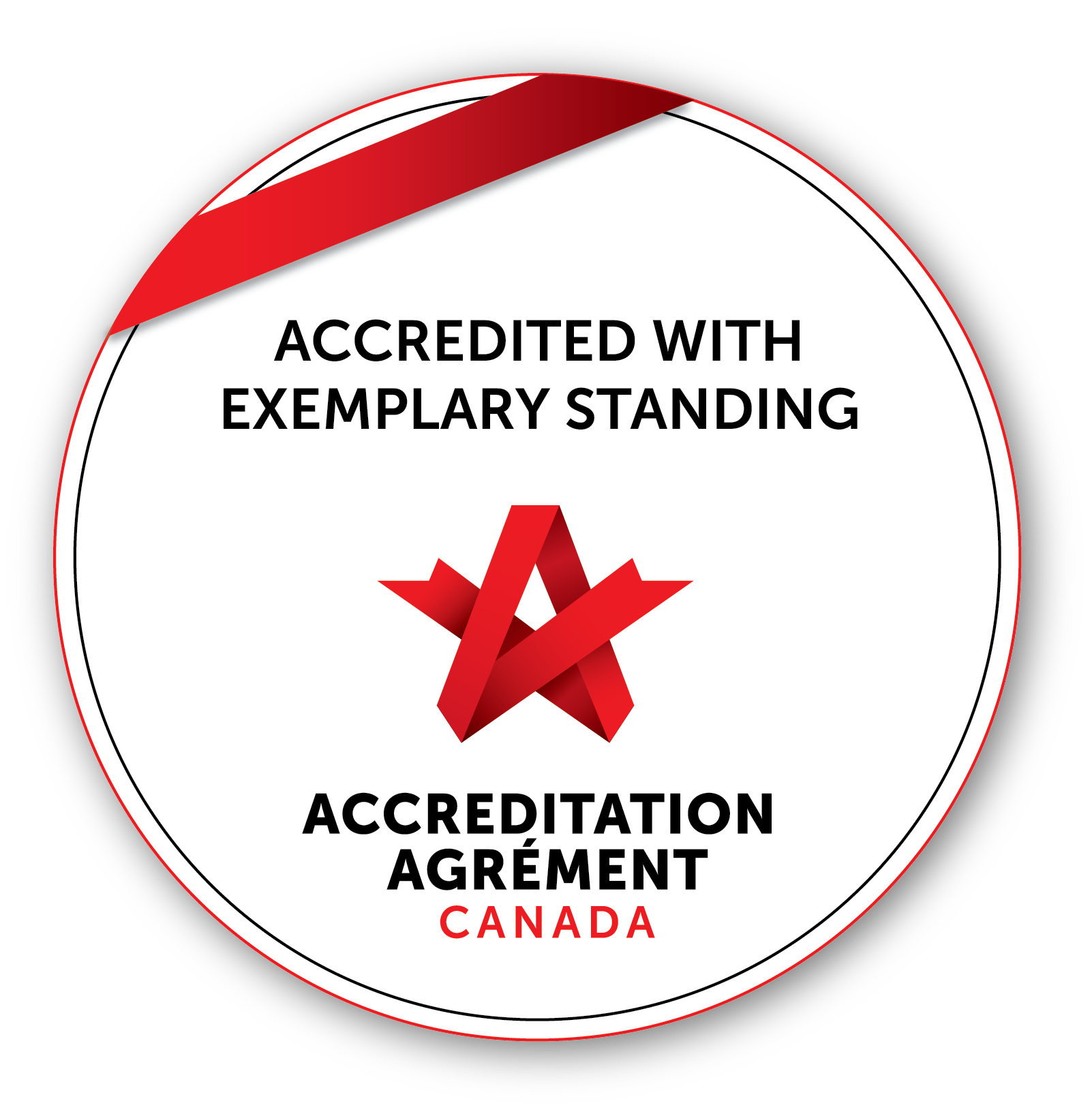 Exemplary Standing Achievement
Bellwoods proudly announces its accreditation awards by Accreditation Canada since 2007. We are pleased to report that in May 2013 Accreditation Canada's decision was to award Bellwoods with the "Accredited with Exemplary Standing" for 2013 to 2017. This accreditation award recognizes the quality of Bellwoods' services as compared with nationally accepted standards.
Turn Video Captions on/off:
Click "play" to start video
On video tool bar click on the "cc" symbol
select "on" for captions to be enabled
Client and Staff Testimonials
"Working at Bellwoods over the past 15 years, I have seen many changes and have watched the continual growth of the organization... The Outreach team works together daily to provide respectful, quality service, and the feeling of family makes Bellwoods Outreach a comfortable, satisfying place to work"
Jan Mowat
Supervisor of Outreach Support Services
"I have been working at Bellwoods Park House for 24 years and I really love working here and look forward to coming into work. I am dedicated to the clients here and in return, they respect me. My colleagues and I work well together as a team... The Bellwoods management team cares about both their clients and staff. They listen to and follow-up with whatever concerns we have. In conclusion, I believe Bellwoods is a good place to work."
Lian Zhong
Bellwoods Park House Personal Support Worker
Not only does the staff provide me with excellent services, but what pleases me is that they care. When I'm sick, there is genuine caring, compassion and additional help provided that is above and beyond… it's the little things like cleaning my eyeglasses or leaving an extra sandwich in the fridge for my lunch that make a difference. I' m really fortunate to have the staff that I have and I am really grateful to have Bellwoods for that matter.
Allan Lethbridge
Bellwoods Outreach Client
"I have worked at Bellwoods for the past 22 years and my duties are to assist clients on a daily basis with their needs... Bellwoods' vision and direction for the future is positive and clear. I admire the organization's commitment for ongoing changes throughout the years to make it a great workplace and provider of quality services."
Clarence Smithen-Davis
Bellwoods Park House Personal Support Worker
I have been a client of Bellwoods for 37 years and I received PSW services in the community when I lived on my own and now I am a client at Bellwoods' Dundas Project. I have been fortunate to be amongst the staff I have known before to help me in my transition to supportive housing and to get to meet new staffs that are very helpful. I am very happy at Dundas.
Gestimane Tampacopoulos
Bellwoods Dundas Client
I am able to live in an environment where I can maintain my independence. I am able to go to school to complete my high school education…I feel that the services I receive from the Support Service Workers here at Bellwoods is the best quality I've ever had. They treat me so well and I just love it here.
Yushi Zhao
Bellwoods Dundas Client
"With the introduction of our Community Connect Program, my role expanded to assist clients transitioning from hospital to Park House and on to their permanent home in the community..."
Debbie Wright
Independent Living Educator