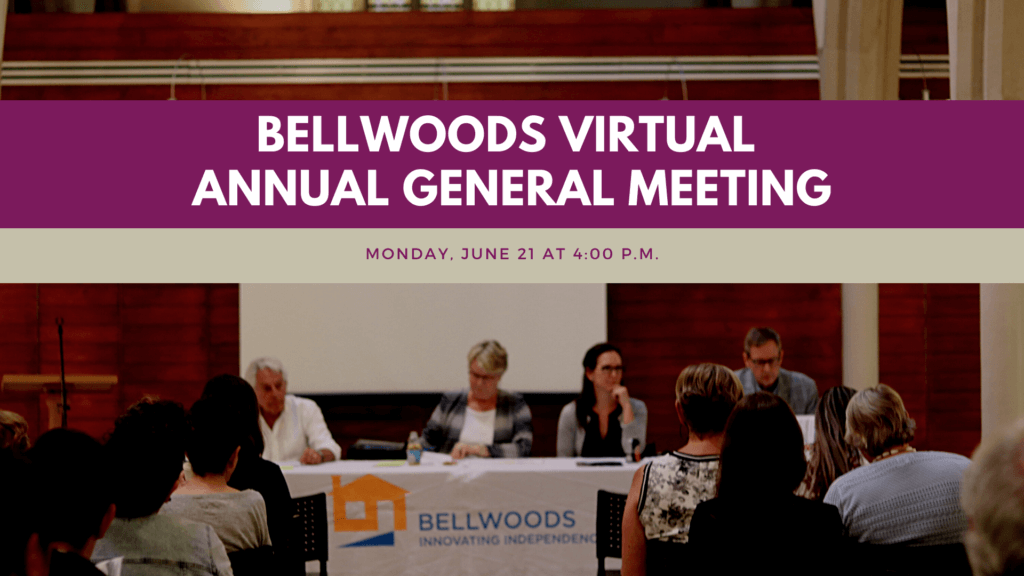 In 2020-2021, Bellwoods rose to the challenges of the COVID-19 pandemic to ensure the safety and wellness of our community. This year, we have been enormously grateful for the dedication and compassion of our front-line workers, cooperation for our funders and partners, and the support of our clients. Everyone has come together to get us through these difficult times.
Bellwoods' Virtual Annual General Meeting.

Date: Monday, June 21, 2021
Time: 4:00 p.m. to 5:15 p.m. Eastern Time
Location: From the comfort of your home or space via Zoom

*In light of the current provincial restrictions on holding meetings and for the safety of our community the meeting will be held via ZOOM.
Or contact Irena Apostolovska at 416-447-1160 or by email at iapo@bcclsp.org

We hope you can join us!