Building on the success of last year's debut, the I Heart Neighbourhood Charity Auction will bring together friends, neighbours and supporters of a wide spectrum of caring and compassionate community organizations to celebrate the importance of neighbourhood.
This unique collaborative fundraising event brings together Bellwoods Centres for Community Living Inc., The Neighbourhood Group, Business in the Streets, Regent Park Focus Youth Media Arts Centre and UrbanArts to raise much-needed funds to support vital programs and services.
Please join us to champion the crucial work of our participating charities.
On Wednesday, May 15, 2019 at 6:30 pm at Ryerson's Mattamy Athletic Centre – 50 Carlton Street, Toronto
Early Bird Tickets $100 (until March 31, 2019)
General Admission $125 (after March 31, 2019)
Early Bird Heart of Gold Patrons $150 (until March 31, 2019)
Heart of Gold Patrons $200 (after March 31, 2019)
Be sure to buy your tickets today or if you're not able to attend, but would like to show your support, please make a donation in support of Bellwoods.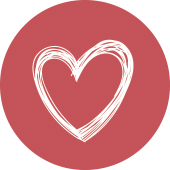 For more information on sponsorship, donations, and tickets supporting the event, please contact Anna Yip, Communications Support Coordinator at (416) 447-1168 or by e-mail at: ayip@bcclsp.org